If your seeking a Fleet Truck Repairs Sydney Wide Service, then our Fleet Truck Repairs Sydney is a highly trusted service which we have provided for over 20 years. Our Truck Repairs services are very respected amongst individual fleet truck and heavy vehicle owners, fleet truck businesses and fleet truck management companies located and operating in or around Sydney.
We are committed to delivering high quality truck and heavy vehicle fleet repair and maintenance services for all types of truck owners from, small individual truck owners to large fleets of trucks, trailers, buses and other heavy vehicles.
Onsite & Mobile Truck and Heavy Vehicle Repairs Sydney wide Services:
Fast turnaround, minimising downtime.
24 Hours 7 Days Breakdown Service
Competitive Rates
Friendly team to deal with
Quality of Workmanship guaranteed
Heavy to Light Vehicle Maintenance, Service & Repairs
Engine Cylinder Head Service & Reconditioning
On-site Mobile Service 7 Days/24Hrs
On-site Mobile Breakdown Service 7 Days/24hrs
Labour Hire
Truck, Bus, Trailer, Heavy Vehicle Diesel Repairs
Vehicle pickup & drop off service for customer convenience
RTA approved (NSW) Inspection Station
Pink Slips (Light & Heavy), Brown Slips, Defect Clearance
Heavy Vehicle Diagnostic Computers & Scanners
Engine, Gearbox, Diff Service & Repair
All Gearbox & Diff Rebuilds
Road Ranger Gearbox Rebuilds
Clutch, Brake, Driveline, Cooling & Suspension System Service & Repair
Brake Drum Machining
Fleet Maintenance & Management Program
Fuel Injection Service
New Spare Parts Sales
Used Spare Parts Sales
We understand that fleet truck repairs in Sydney is a highly responsible and labour-involving task and calls for a high degree of hands-on experience. We have a team of highly trained, skilled and licensed industry professionals who have years of experience in catering to all and varying requirements of fleet truck repairs in Sydney. When you entrust your valued truck or heavy vehicle to us, we offer you the best service that not only optimises the performance of your vehicles but also prolongs their life. Our proficient mechanics direct all their efforts to provide top grade fleet servicing and repair in minimum possible time, in order to avoid causing any undesired delays for your business.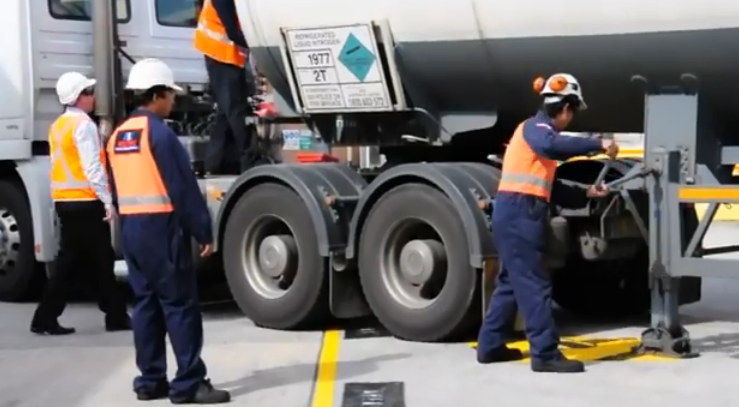 Whether you require onsite repair service for your fleet of trucks, trailers or other heavy vehicles, or need a thorough inspection, repair and maintenance service at our state-of-the-art workshop – we are there for you! While our skilled repair personnel can reach you in minimum time to get your vehicle out of a sudden on-road breakdown, our workshop is well-equipped with all the latest equipment to carry out more detailed and time-involving fleet truck repairs in Sydney. What's more – we also offer round-the-clock roadside assistance and exclusive pick-up and drop-off service to ensure maximum convenience to you.
The chief highlight of our fleet truck repairs in Sydney is our customers' satisfaction. We offer top-of-the-class fleet repair, service and maintenance for all makes and models of trucks, trailers, buses and heavy vehicles.
Some of the brands we service include Isuzu, Mitsubishi, Volvo, IVEKO, Kenworth and Mack. Our fleet truck repairs in Sydney comprises all works related to the brakes, clutches, gearbox, cooling system, transmission, oil change and lube service, tyre and wheel alignment and replacement, engine tune up, exhaust repair, electrical system repair and more! We take great pride in our service and treat your trucks and trailers like our very own.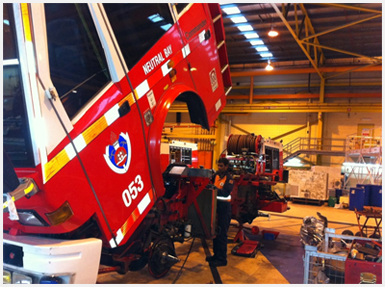 As part of our fleet truck repairs in Sydney, we also offer genuine spare parts of top brands of trucks, trailers, buses and other heavy vehicles. All spare parts come with original manufacturer's warranty, so that you can rest assured of their quality and longevity.
At Fleet Truck Repairs, Sydney, we also offer different packages for regular service and maintenance of your fleet of vehicles. These nominally priced service packages ensure that any issues with your trucks, trailers or buses – whether minor or major – can be fixed in a timely manner in order to avoid accidents on the road as well as exorbitant repair expenditure thereafter. We also maintain log books to record the details of any and every service carried out by us in your fleet of vehicles.
No matter what type of truck, trailer or any other heavy vehicle, from Isuzu trucks, Toyota truck fleet, Iveco Truck fleet, Mazda truck fleet or any other type of heavy vehicle, our Fleet Truck Repairs Sydney wide services are offered throughout Sydney both onsite or at our workstation.
We provide a high quality truck repair service and with over two decades of truck repairs and truck services, its no suprise we are one of Sydney's Leading Truck Repair and Service company.
Our highly qualified truck mechanics are focused to ensure that you heavy vehicle is always on the road! Give us a call for all your truck repairs.